Build Your Own Whiskey Bar for $100
Buying cocktail ingredients for your home bar without a clear strategy can be a huge waste of time and money.  A liquor cabinet should be full of possibilities for new cocktail creations, not dead-ends.
Lately, I've been obsessing over building a home bar that leads to endless combinations of compatible ingredients, plus all the essential liqueurs required for the classics. I've finally figured out a clear path to whiskey-bar-nirvana, and now, you too, can head to Total Wine & More, spend just $100, and have all the ingredients you need for the best damn whiskey cocktails known to mankind.
I've outlined the 9 essential whiskey cocktails that you can make with this shopping list and I've provided substitutions for ingredients whenever possible. This is a starting point and we will release follow up shopping lists to keep your bar evolving. The recipes at the bottom include both single serving measurements as well as 750ml proportions, so you can take your new creations to-go. 
Now, let's get to it!
The Classics
These 3 recipes require the most essential ingredients for starting your bar. They are whiskey-forward and if you've never tried making 'em, stick to this first section until you dial in your preferences. I like to think of numbers 1 and 2 as campfire classics, and the 3rd is now my go-to favorite for happy hour. $54 for all the ingredients in this section. 
1. Manhattan - Rye, sweet vermouth, Angostura bitters, cherry
2. Old Fashioned - Bourbon, bitters, orange or lemon peel, simple syrup
3. Whiskey Sour - Rye, Angostura bitters, egg white, lemon juice, simple syrup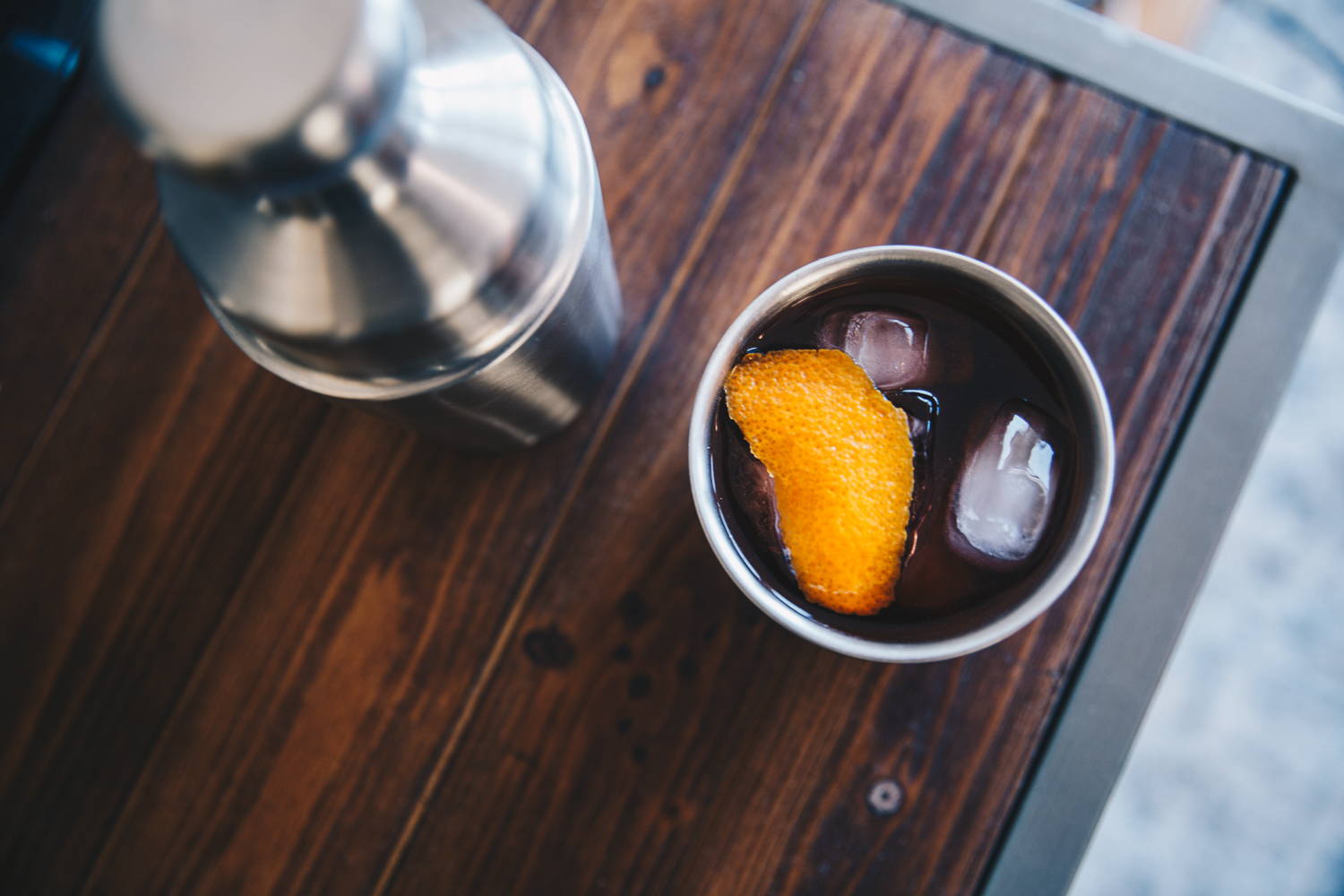 Easy Street
This 2nd section, I'm calling "Easy Street". These cocktails walk on the sweet side and they require only household ingredients to concoct.  They are often synonymous with warm weather and long Summer afternoons spent outdoors. No additional liqueurs needed.
4. Mint Julep - Bourbon, mint, simple syrup
5. Kentucky Mule - Bourbon, ginger beer, lime, mint
6. Brown Derby - Bourbon, grapefruit juice, simple syrup


The Elevated Collection
This final section was my inspiration for making this list in the first place. These cocktails are easily found on craft cocktail menus in hipster enclaves, like a barrel-aged boulevardier, or in the cities where the cocktail never went out of style, like New Orleans and the Sazerac. The last addition to this list, the Carajillo, is a new High Camp favorite, and gained its popularity in the heights of Mexico City.

7. Sazerac - Rye, absinthe, Angostura bitters, Peychaud's bitters, lemon peel
8. Boulevardier -Rye, Campari, sweet vermouth, lemon peel
9. Carajillo - Bourbon, Licor 43, espresso, simple syrup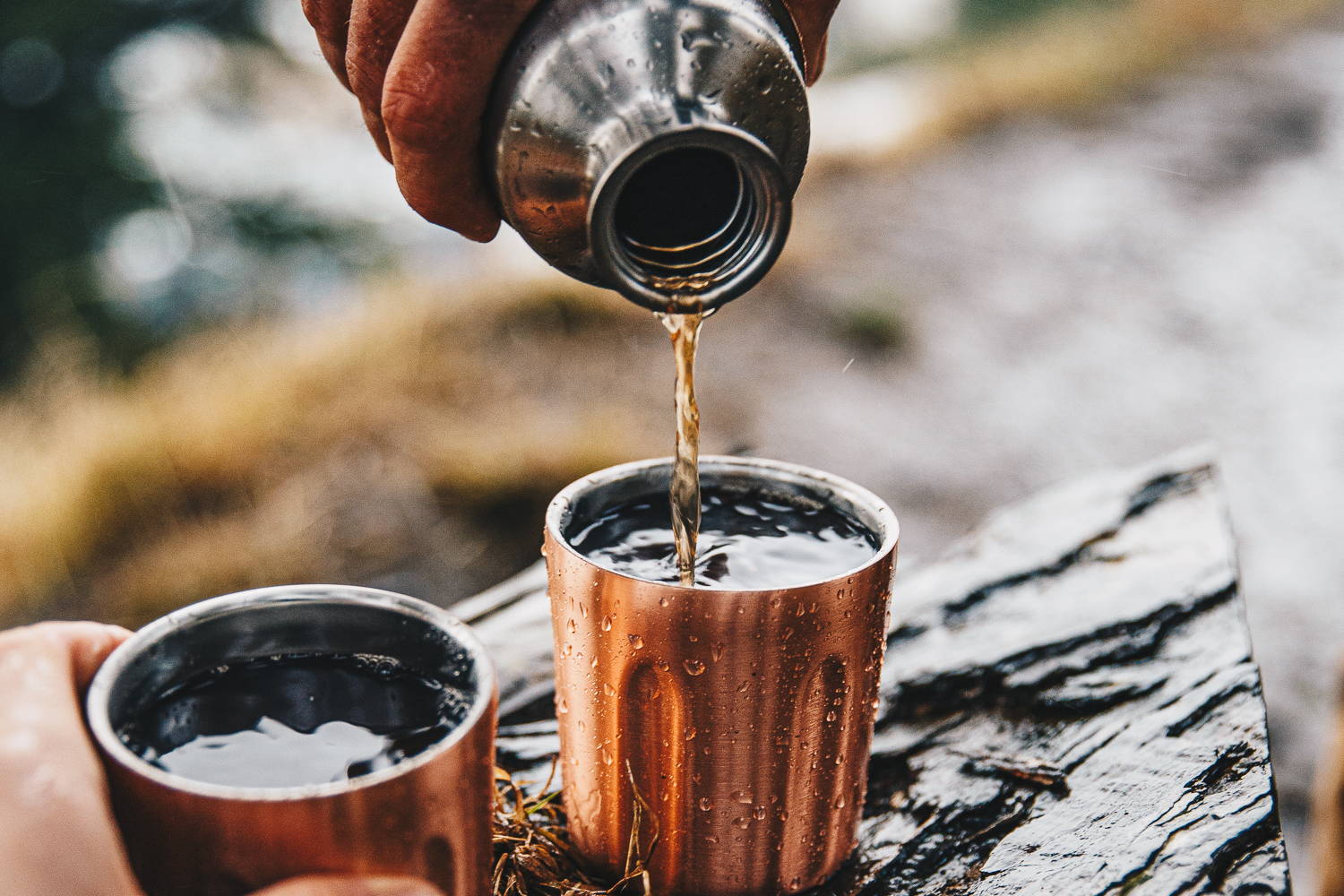 Honorable Mentions
These 3 cocktails didn't make this particular shopping list, but if you already have all the ingredients above and you want a few more whiskey cocktails to check out, I'd suggest starting with these ones. We will be building out this shopping list (stay tuned for part II) to keep evolving your bar. 

• Brooklyn - Rye, dry vermouth, Luxardo Maraschino Liqueur, Amer Picon
• Toronto - Whiskey, Fernet-Branca, simple syrup, Angostura bitters, orange peel
• Vieux Carré - Rye, cognac, Benedictine, sweet or Antica vermouth, Angostura bitters
The Shopping List
This shopping list includes both the bar specialty items and fresh items that you can find at any local grocery store.

The first half of this shopping list will allow you to make the first 6 cocktails on this list for just $54 dollars, and the items from section 3 each require an additional specialty liqueur in its recipe.

I've only provided prices for the liquor specialty items.
SPECIALTY BAR ITEMS
(BEST FOUND AT A LIQUOR STORE)
• Rye, bourbon, or whiskey ($14-$49)
• 375ml sweet vermouth ($8)
• Angostura bitters ($9)
• Luxardo cherries ($23)
• Peychaud's bitters ($6)
• Absinthe 50ml- 200ml ($8-$22)
• 375ml Licor 43 ($14) ~ substitute: Galliano L'Autentico or Tuaca (Amaretto also works)
• Campari ($22- $25) ~ substitute: Gran Classico, Aperol, Leopold Bros. Aperitivo, Luxardo Bitter
FRESH INGREDIENTS
(EASY TO FIND AT ANY GROCERY STORE)
• Simple syrup (Substitute: Honey, Maple Syrup, Agave Nectar)
• 2 Lemons, 1 limes, 1 orange, and 1 grapefruit
• Egg white
• Mint
• Ginger beer
• Espresso ~ substitute: Kahlua
Leave a comment
Comments will be approved before showing up.
---
Also in Campfire Drinks and Storytelling
This story should have been about the perfect cocktails for a Moab trip in April, then it was Whistler in June, then Downieville in August… This cocktail collaboration with 
Pivot Cycles
 was to be my anti-bachelor party - for the guys in our High Camp riding crew who didn't want the traditional tomfoolery of a bachelor party - who just wanted to go somewhere epic and ride. We envisioned a much different storyline for our first promotion with Pivot, but eventually 2020, as we know it, arrived. We postponed our weddings, got refunds for our flights, and then the fear and uncertainty of our new-normal set in. 
In collaboration with 
Breckenridge Distilling
, we tested a bottle of their new 
Rum Cask Finish Whiskey
 in one of our go-to cocktails: The Blood & Sand. It calls for Scotch, but this year was all about adapting our appetite to domestic possibilities. The resulting substitution of a smokey scotch for an apple-cinnamon laced whiskey teleported this cocktail into the tiki-verse. After a hot and dusty ride, this cocktail doubled-down on our sentiment that paradise is where you take it.
Doris and Fred are derisive terms used by "serious" cyclists to describe, well, everyone else. This cocktail is for those who choose to ride to have fun, and pack a drink for the finish line. This collab comes straight from the folks at Pivot Cycles and the 105 proof whiskey of
Breckenridge Distillers High Proof. 
It's loaded with notes of caramel, almonds, and orange peel to complement the tannins in the tea used in this unique group of mixing agents. She's No Doris is a hell of an apres-ride.